Artificial Intelligence (AI) has become an integral part of our lives, transforming the way we work, communicate, and even think. With rapid advancements in technology, AI is reshaping industries, revolutionizing economies, and driving innovation across the globe. From healthcare to transportation, finance to education, the impact of AI is profound and far-reaching. In this article, we explore the changing world with AI and its implications for society.
Enhancing Efficiency and Productivity
One of the most significant contributions of AI is its ability to enhance efficiency and productivity across various sectors. AI-powered automation is streamlining processes, reducing costs, and accelerating decision-making. Intelligent algorithms can analyze vast amounts of data in real-time, enabling businesses to make data-driven decisions. Tasks that once required substantial human effort can now be automated, freeing up time for employees to focus on more creative and strategic endeavors.
Revolutionizing Healthcare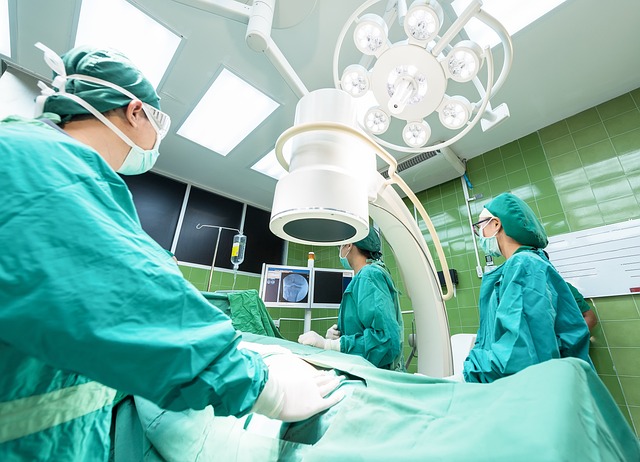 AI is revolutionizing healthcare, transforming the diagnosis, treatment, and prevention of diseases. Machine learning algorithms can analyze medical records, genetic data, and clinical images to provide accurate diagnoses and personalized treatment plans. AI-powered robots are assisting in surgeries, enhancing precision and reducing recovery times. Additionally, wearable devices and mobile apps equipped with AI algorithms can monitor vital signs and provide proactive healthcare solutions.
Smarter Transportation
AI is making transportation smarter, safer, and more efficient. Autonomous vehicles equipped with AI systems can navigate roads, analyze traffic patterns, and make split-second decisions to avoid accidents. This technology has the potential to reduce congestion, lower emissions, and improve overall transportation efficiency. AI algorithms are also optimizing logistics and supply chain management, ensuring timely delivery and reducing costs.
Personalized Education
AI is transforming the field of education by enabling personalized learning experiences. Intelligent tutoring systems can adapt to individual student needs, providing tailored content and feedback. AI-powered virtual reality and augmented reality applications are creating immersive learning environments, making education more engaging and interactive. Moreover, AI can analyze vast amounts of educational data to identify learning gaps and develop customized learning paths for students.
Ethical and Societal Challenges
As AI continues to evolve and permeate various aspects of society, it also presents ethical and societal challenges that must be addressed. Concerns regarding privacy, data security, and algorithmic bias need to be carefully addressed to ensure equitable and responsible use of AI. Regulation and governance frameworks should be developed to establish guidelines for AI deployment and to mitigate potential risks associated with the technology.
Shifting Workforce Dynamics
The increasing automation brought about by AI is reshaping the workforce landscape. While some jobs may be displaced, new opportunities will emerge, requiring individuals to adapt and acquire new skills. The focus will shift towards tasks that require emotional intelligence, creativity, and complex problem-solving—areas where human capabilities excel. Governments, educational institutions, and industries must collaborate to facilitate reskilling and upskilling programs to ensure a smooth transition into the AI-driven workforce.
Conclusion
Artificial Intelligence is transforming our world, reshaping industries, and revolutionizing the way we live and work. From healthcare to transportation, education to finance, AI is enhancing efficiency, driving innovation, and unlocking new possibilities. However, as AI advances, it is crucial to navigate the ethical, societal, and economic challenges associated with its deployment. With responsible and inclusive practices, we can harness the power of AI to create a better, more connected, and intelligent world. The journey has just begun, and the potential for a changing world with AI is vast.